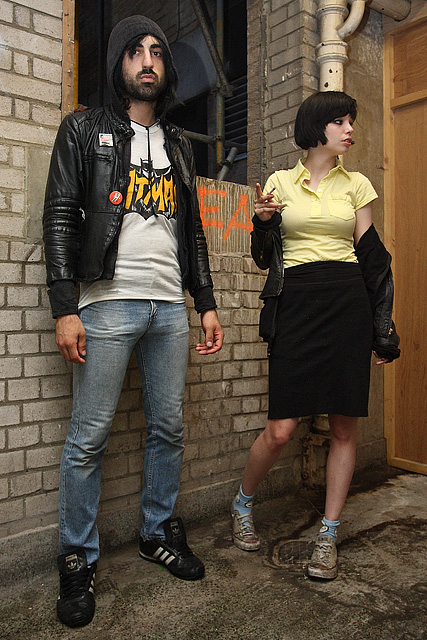 Hope everyone's weekend was swell. Mine was certainly amazing.
22 days until summer
. double-u tee eff..
In other news
, put all other posts on hold, the
new Crystal Castles album
(that wasn't due until like june) got leaked over the weekend by some dude who was sent a promo cd and didn't know who they were....
Niiice
. Props to my boyee
timid tim
for being a download slut and putting me on. If you don't know what this electronic
duo
is aboutt
I posted some bangers back when on this post.
Here are the
tracks that caught my attention
but they're all pretty solid. Enjoy.
Links:
Celestica- Crystal Castles
Intimate- Crystal Castles
Vietnam- Crystal Castles
Also just wanted to add that on wednesday night I fucking saw this shit outside my dorm window. Fucking insane. Thought we were being bombed... Minnesota vs. Wisconsin?